Filing to states is an easy oversight for businesses. W-2 and 1099 filing is required in most states; but some businesses fail to meet the various deadlines, requirements or assume they are compliant by only filing to the federal government. Unfortunately, that assumption or failing to meet all state requirements can lead to penalties. It is important you know your state requirements or rely on a year-end reporting expert.
Stay up-to-date on W-2 federal, state and recipient deadlines for tax year 2020 with this infographic.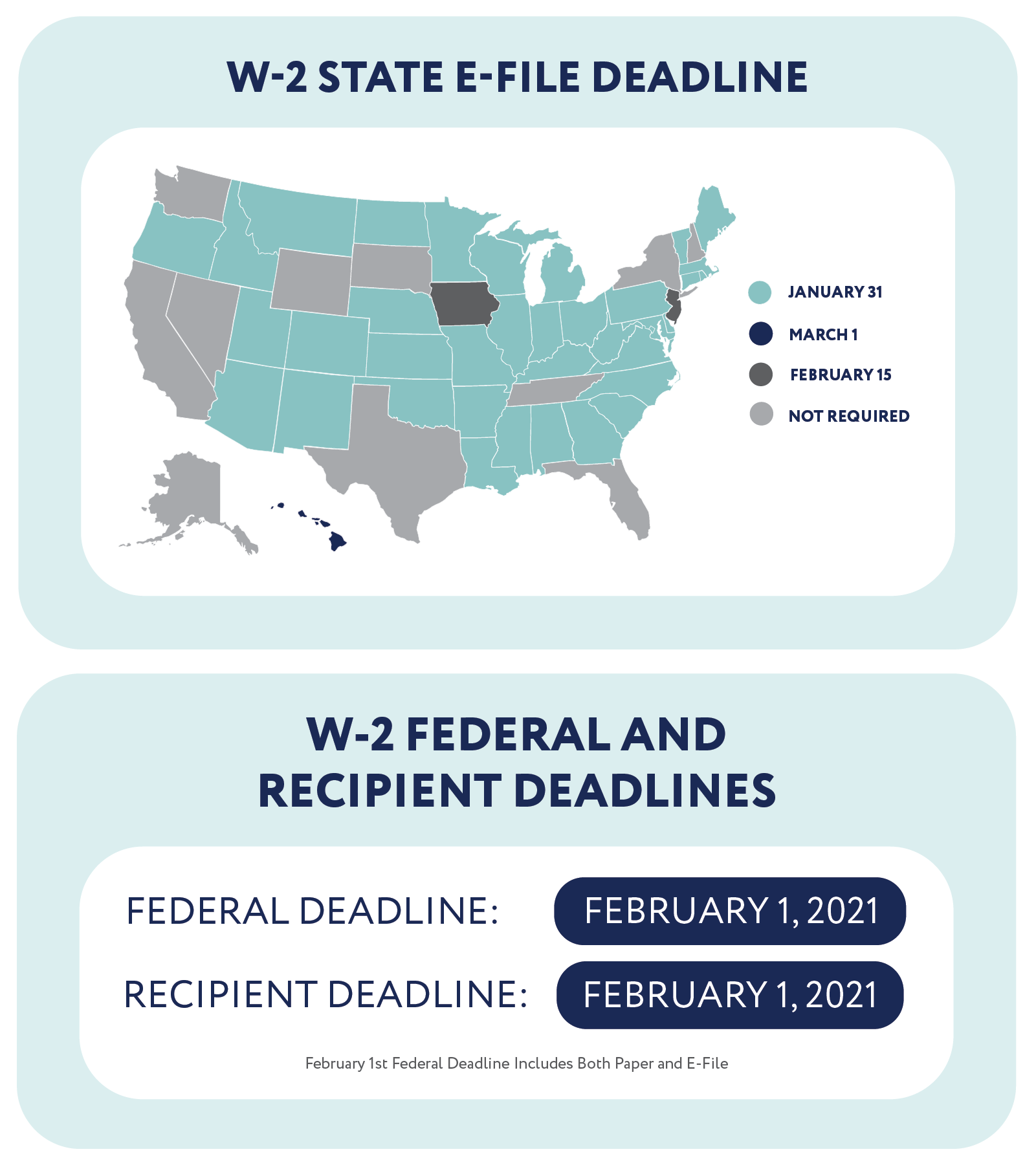 State Filing Expert
If you are unsure of your state requirements, trust a W-2, 1099 and 1095 expert, like Nelco, who offers technology, products and support for your business' year-end filing needs. They are also one of the few companies who offer direct state filing for W-2, 1099 and now 1095 forms, through a tool in your software. This tool allows you to file with no prior research of the state requirements, Nelco does it all for you. They work closely with the state agencies year round, to comply with all the various requirements. All you have to do is submit the data through your software by the state or federal deadline. View Nelco's deadline calculator for more form types and state deadlines.