Failing to file, missing deadlines, or not meeting all W-2, 1099 or 1095 requirements can potentially lead to large fines for your business. With different working situations for many employees and employers, as well as form and deadline changes, businesses are at risk for missing filing requirements. That's why it is crucial for you to stay up-to-date.
Working with a filing expert, like Nelco, can help guide you through the complexities of the reporting season.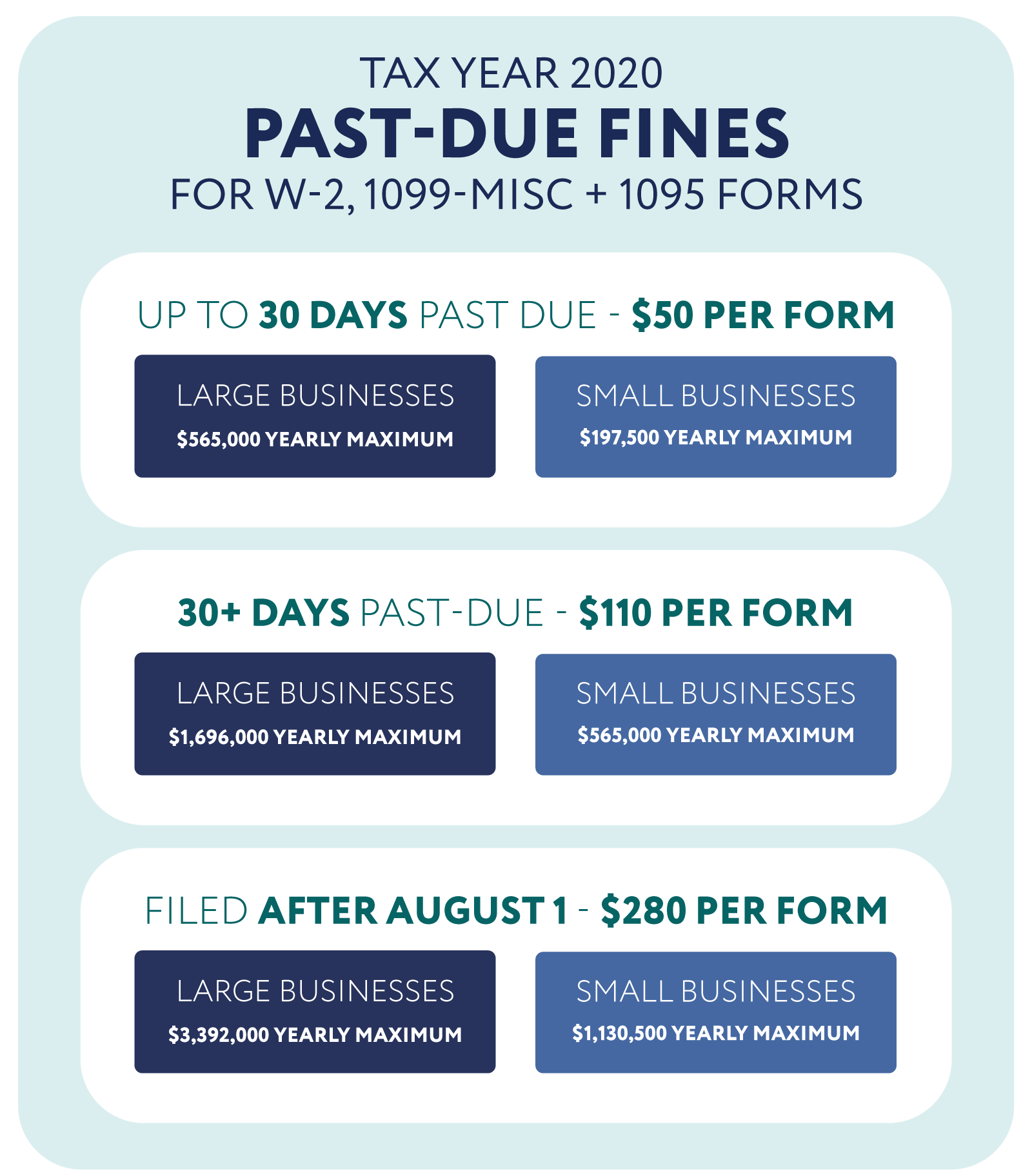 State deadlines and requirements vary. For more deadline and form information, view Nelco's deadline calculator. Four states are now requiring the 1095-C to be filed: CA, DC, NJ and RI.