As we head into the 2021 tax season the below deadlines are the most important dates your business needs to know. With form and regulation changes by the IRS and SSA, as well as potential shipping delays, preparing early is a wise decision for businesses.
To see more form types and state deadlines, visit Nelco's deadline calculator.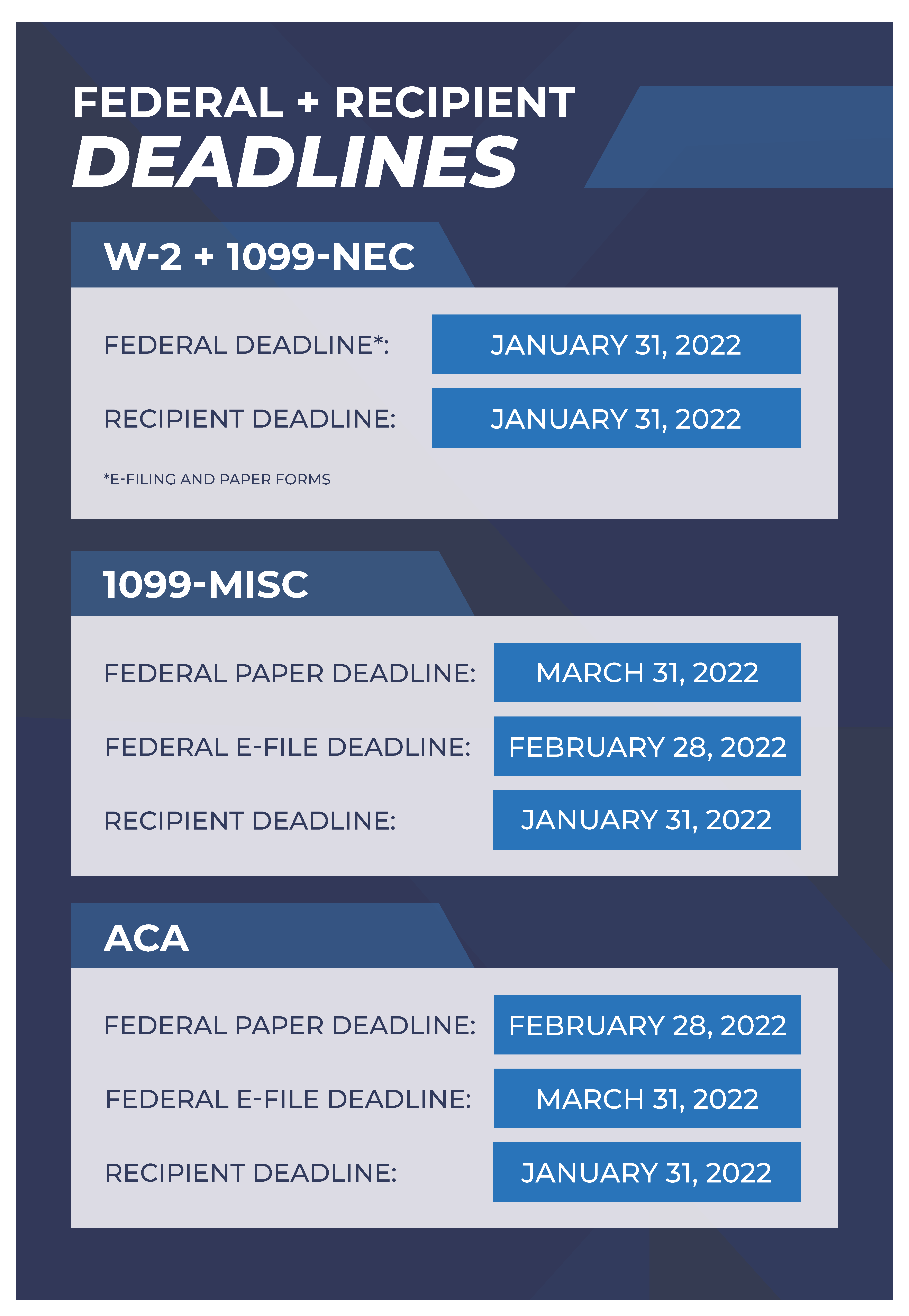 Nelco is a leader in wage and information reporting products and technology. Offering compatible W-2, 1099 & 1095 paper forms and completely paperless filing options through a large variety of software companies. If you want to know if your software partners with Nelco, contact a Nelco expert.
IMPORTANT ACA DEADLINE UPDATE: The IRS recently announced an automatic 30-day extension to the January 31 deadline for furnishing ACA recipient copies (Forms 1095-B and 1095-C). This new extension allows forms to be sent to recipients through March 2 without penalty. The deadline to e-file to the IRS (March 31) remains unchanged. State deadlines may also apply, where applicable.