With state and federal compliance changes, it's hard to keep up with what is required of your business. Below you can quickly identify the 1099-NEC, W-2 and ACA state e-file deadlines for tax year 2021.
It is important to know the state-specific requirements for either the state where you do business, or the state where your employee or contract worker lives.
For more form types or deadlines, visit Nelco's deadline calculator .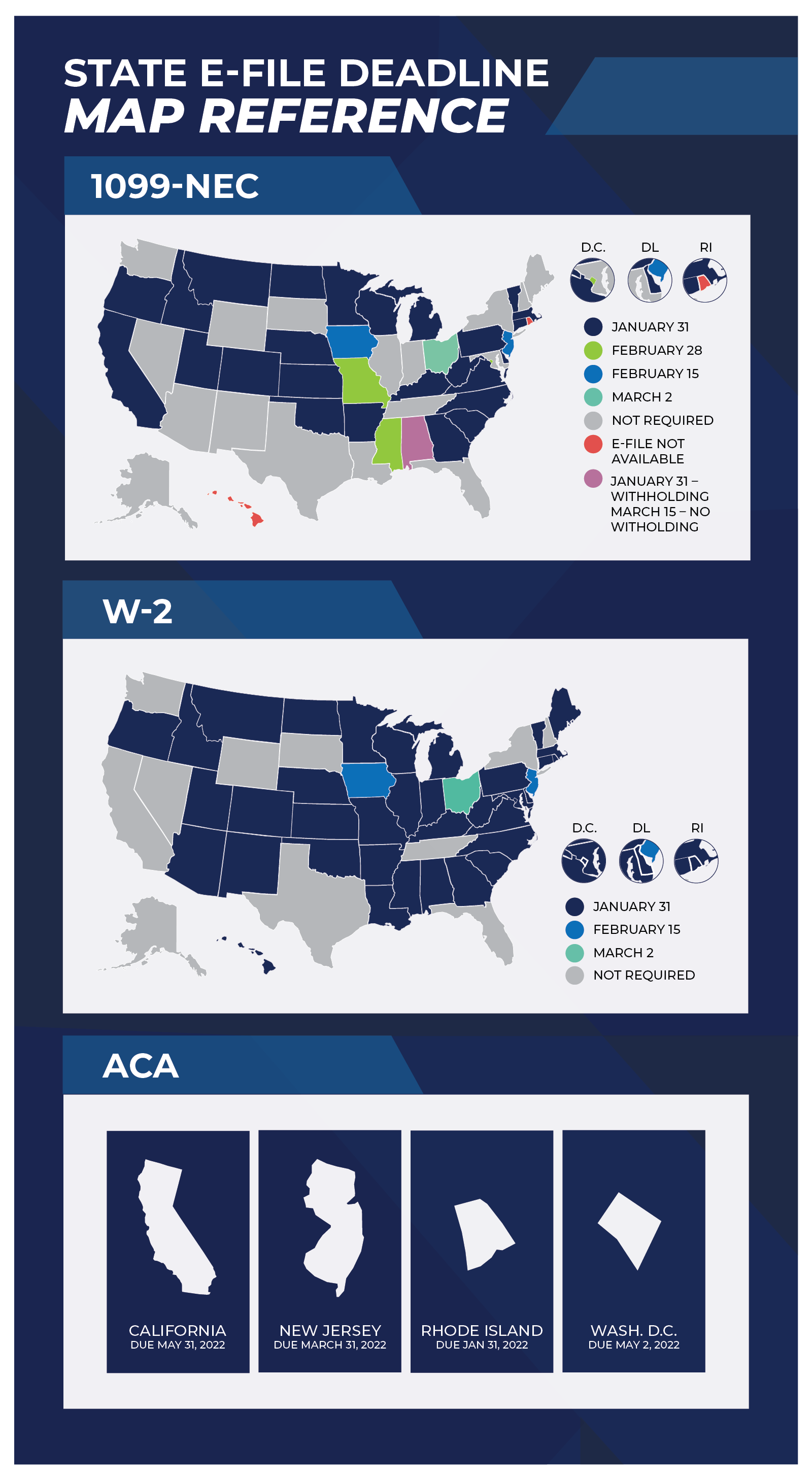 Companies, like Nelco, offer filing solutions and expert service to help make W-2, 1099 & 1095 reporting easier for businesses, small and large. Nelco's all-inclusive paperless solution allows businesses to file quickly, easily and directly to the federal government, states and recipients. Meeting all filing requirements in a few clicks. They can even handle the printing and mailing of recipient copies for you.
Other Important Deadlines for 1099-NEC & W-2 Forms:
Federal Deadline (E-File & Paper): January 31, 2022
Recipient Deadline: January 31, 2022