Requirements and deadlines for year-end forms vary between form type and filing method (electronic filing or mailing paper forms). W-2, 1099-NEC & 1095-C are the most popular forms businesses need to file. Below are the most important filing deadlines businesses should know for Tax Year 2022.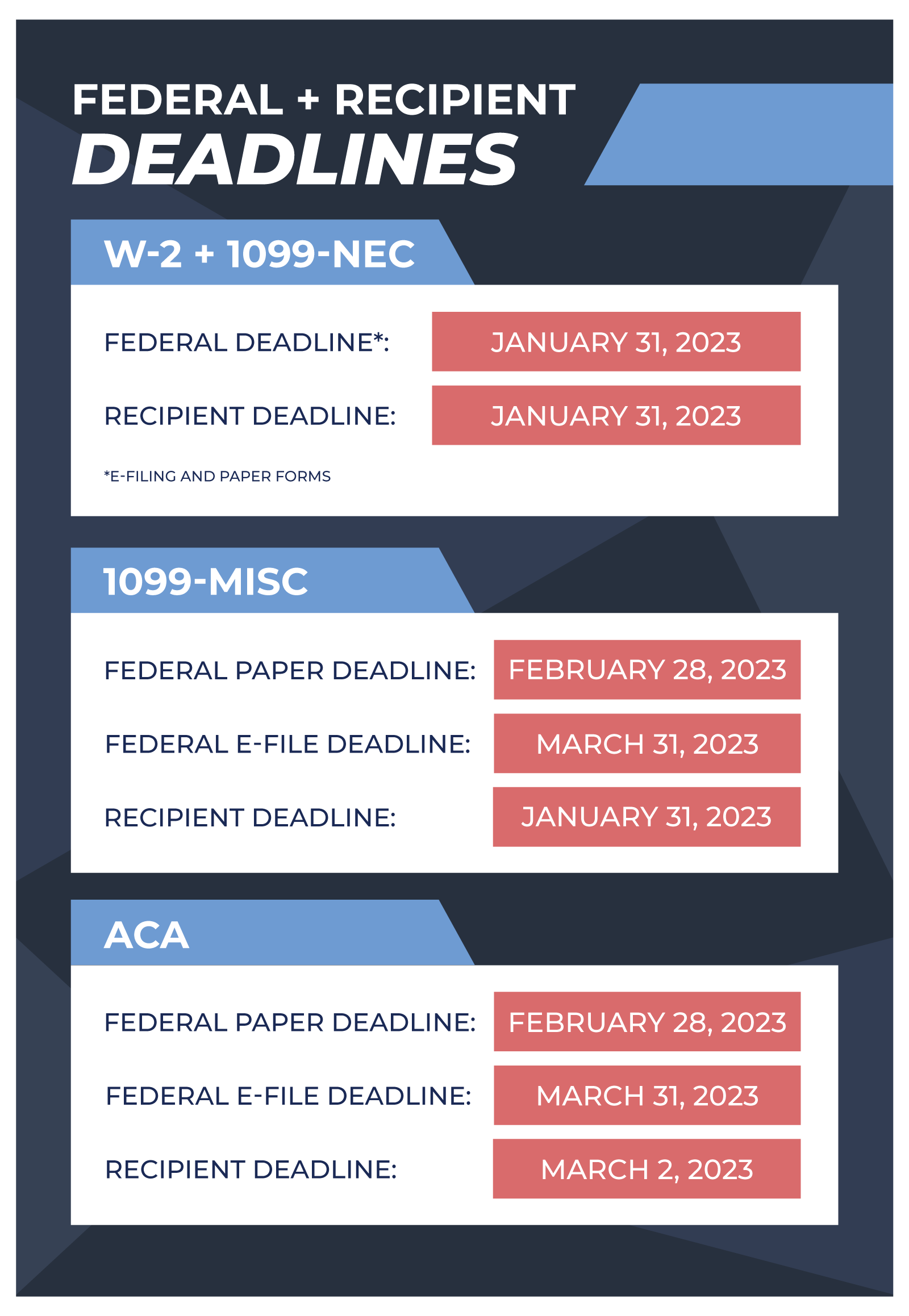 It's important to know your deadlines and file accurately. Preparing now will help you make the best decisions about your filing options, keep your stress levels low, and help your business avoid steep penalties.
If you need guidance, work with a filing expert, like Nelco, to help you through the filing season. For more form types or state deadlines, view Nelco's deadline calculator >
Nelco is a leader in wage and information reporting products and technology. Offering compatible W-2, 1099 & 1095 paper forms and completely paperless filing options through a large variety of software companies. If you want to know if your software partners with Nelco, contact a Nelco expert.