Don't put your business at risk for W-2, 1099 and 1095 filing penalties. Distractions are high this tax season: ongoing remote work situations, supply chain shortages across many industries, as well as year-end form and compliance changes. Preparing now is crucial.
Missing deadlines or failing to file may put your business in jeopardy of large fines. See the past due fines for tax year 2021 below.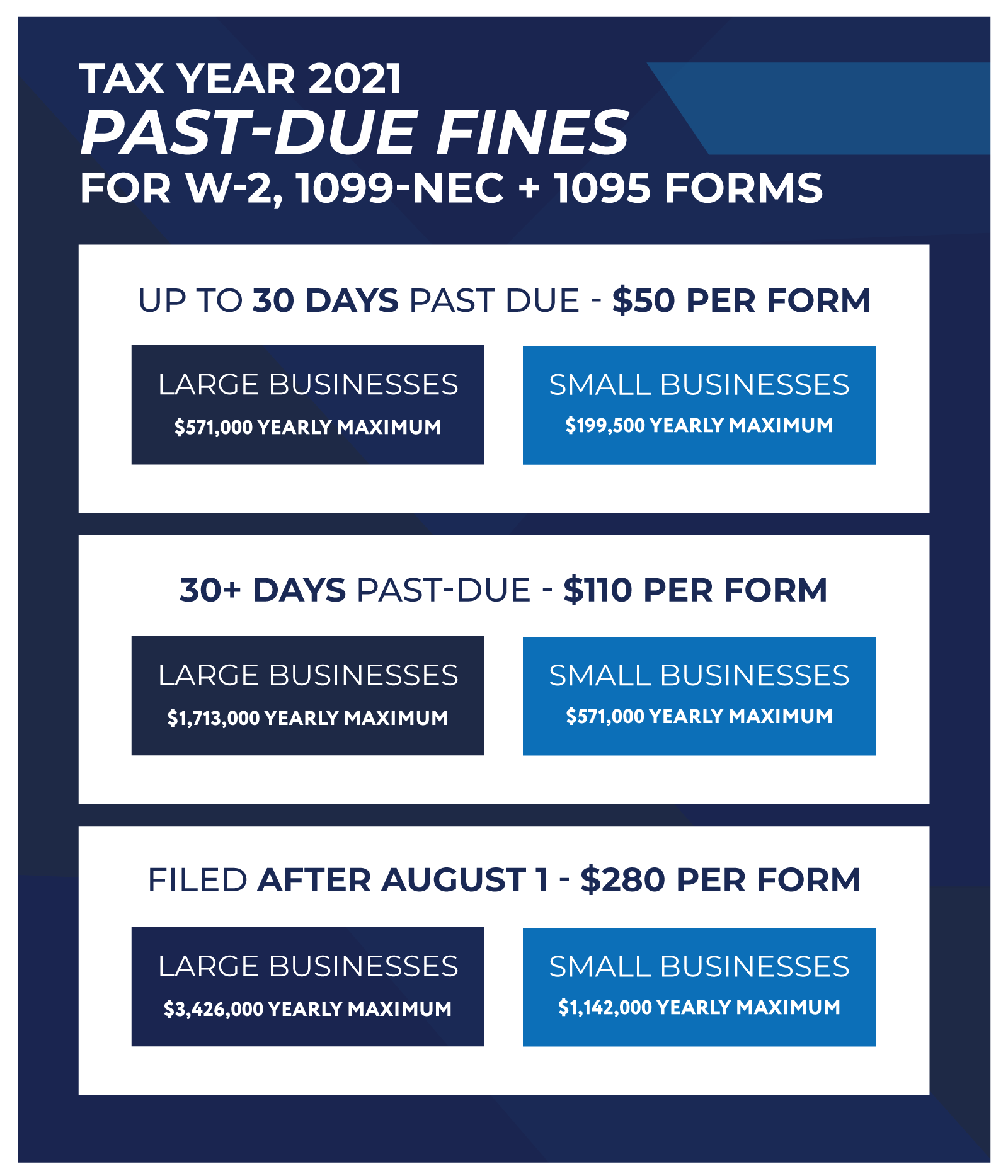 Deadlines and requirements vary by state. For more deadline and form information, view Nelco's deadline calculator. A filing expert, like Nelco, can help you file with ease. They can offer you guidance through reporting complexities, in addition to all-inclusive e-filing solutions and software compatible forms.